Turnaround time
The turnaround time (time to delivery) will vary depending on the length and complexity of the document, and to some extent on how well it is written.
Confidential service
We never send documents to external editors. When we are finished with a document and the customer is satisfied, we delete it.
Sending documents
You can send us documents by e-mail.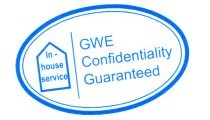 Where are we?
We are a Swedish company. We have been serving the medical profession and the biomedical community in Sweden for 15 years. We also have customers in Denmark and elsewhere.
Feel free to ask us
Nothing is too simple or straightforward to ask. We answer all enquiries. You can even send a few pages and ask for a price estimate.